Cleaning Services That Go Deep
If you don't currently use a professional cleaning service, it's likely that you barely scratch the surface when it comes to cleaning your home. Vacuuming, wiping down countertops and mopping the floors certainly help to make your home cleaner, but at GoClean Services LLC, we get into the nitty-gritty of cleaning your home, reaching areas and surfaces that you might not think about.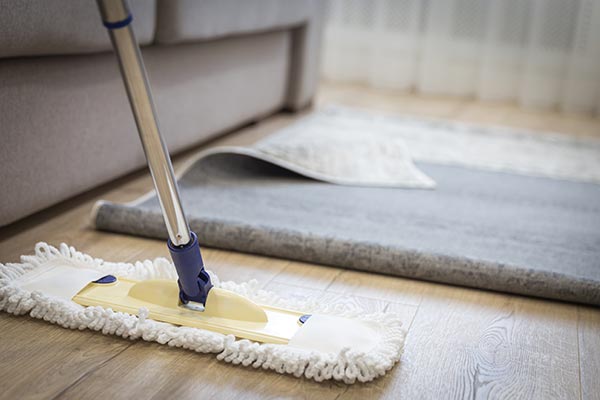 Our deep cleaning services include cleaning and sanitizing the following:
Furniture
Ceiling fan blades
Drapes & shades
Shower curtains
Under the bed
Range hood
And more!
Our cleaning experts will pay extra attention to areas that you haven't thought about in a while, making sure that every square inch of your home is spotless.
What's the Difference Between a Regular & Deep Clean?
A regular clean will still get your home looking great, but after a deep clean, you can expect a higher level of cleanliness and sanitation. Here are some differences that you can count on.
A regular cleaning service will include general dusting, while a deep cleaning service will include cleaning individual knick-knacks, picture frames and decorations.
A regular clean will include washed kitchen counters and floors, and a deep clean will include the inside of your oven and range hood.
Deep Cleaning Services You Can Count On
When you let someone in to clean your home, there needs to be a level of trust. That's why GoClean Services is insured and offers a satisfaction guarantee, so that you're always happy with the work we've completed. We vet every one of our residential housekeepers so that you can have peace of mind when they are working in your home.
Request a Free In-Home Estimate Today
Call us at (703) 653-0997 or contact GoClean Services LLC online for a free in-home estimate to see how much it will cost to give your home a true deep clean!