A Home Cleaning Company That Cares
Let's face it: cleaning your home is a never-ending chore. Life has a tendency to get in the way too, preventing you from spending the amount of time, focus and commitment that a clean home requires. Even if you do regularly clean your home, there's a good chance that you're missing those hard-to-reach areas, like windows, cabinets, baseboards and railings.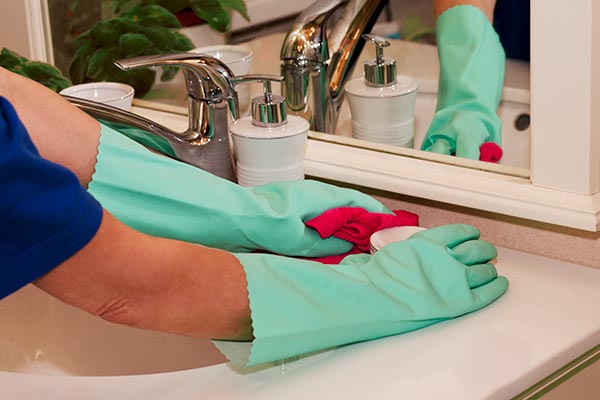 At GoClean Services LLC, cleaning is our bread and butter. When our team of home cleaning experts takes on the job of regularly cleaning your home, there's no doubt that we'll leave your home in sparkling clean condition, every time. We'll pay extra attention to the nooks and crannies of your home, ensuring that you can enjoy a spotless house. Trust us – it's a good feeling!
A Customized Cleaning Schedule That Works for You
At GoClean Services, we'll work with you to establish a regular cleaning schedule that works best for your needs and lifestyle. And we're flexible: if your life changes and you need home cleaning services more or less frequently, we're happy to adapt. Schedules that we offer include:
Weekly. Weekly cleaning services work best for busy homes. If you have kids or pets, it's a great way to ensure that your home remains neat, clean and sanitized.
Bi-weekly. When our cleaning crew comes every other week, we'll help with general upkeep of your home.
Monthly. A monthly plan is a great way to have a thorough clean just when you need it. Monthly services work well for singles, couples and seniors.
Contact Us Today for a Free In-Home Estimate
Are you tired of keeping up with the cleaning of your home? Call GoClean Services LLC at (703) 653-0997 or contact us online for a free in-home estimate to find out how much it will cost to give your home the clean it needs!