Your Source for High-Quality Commercial Cleaning Services
A clean, tidy building makes the ultimate first impression on your customers and employees. Whether it's an office building, church or business, GoClean Services LLC is here for your commercial cleaning needs in any Northern Virginia community.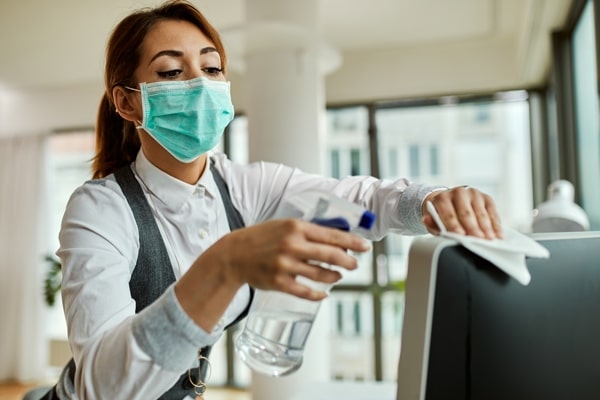 At GoClean Services, our mission is to provide you with superior and professional service. We'll work with your business to understand your needs and requirements, ensuring that you, your customers and staff are pleased with the end result. No matter what building our staff is working in, we'll get to every nook and cranny, cleaning hard-to-reach areas that are easy to overlook.
GoClean Services is fully insured and offers a satisfaction guarantee. If you aren't completely satisfied with the job we've done, just let us know within 24 hours of the completed service and we'll come back and make it right at no extra charge.
We can work with just about every business, but we specialize in cleaning the following types of commercial properties:
Office buildings
Gyms
Schools
Churches
Warehouses
And more!
Why Commercial Cleaning Is Essential
No one wants to work or do business in a dirty environment. A clean office building is the first step to achieving success in your business so that employees can focus on what they do best. When your office building is clean, you can worry about more pertinent matters.
Office buildings, schools and churches can be breeding grounds for harmful viruses and bacteria. Our commercial cleaning services are thorough and comprehensive, ensuring that your employees and customers have a germ-free, allergy-free environment that's healthy and safe.
Request a Free Estimate for Your Office Space
Need your office building, church or other business cleaned? GoClean Services can keep just about every type of business spotless. Call us at (703) 653-0997 or contact us online to request a free estimate.